Cua Van Floating Village
Ha Long Bay is famous worldwide for its natural beauty, most tourists travel across oceans and continents to Vietnam for that reason. If you're looking for cultural interaction, however, you can't get better than the community of fishing villages there. Out of the four villages in Ha Long Bay, Cua Van village is the top attraction. Situated on a calm bay surround by mountains, 20km away from the tourist boat wharf, Cua Van village is a tranquil haven for travelers who want to experience the authentic lives of the local people. Another reason to pay a visit to the village is that it is also home to an interesting marine and coastal ecosystem.
As the largest fishing village in Ha Long Bay, Cua Van has a population of 733 in 176 households. They live on floating houses and call fishing their bread and butter. Cua Van can be considered the "wealthiest" village in Ha Long Bay. Their floating houses look spacious and clean. The well-off families even have tiled roof houses with radios, television sets, tables and chairs, etc..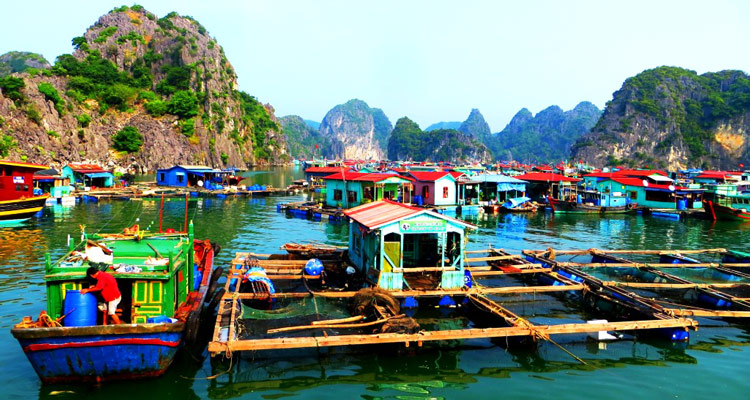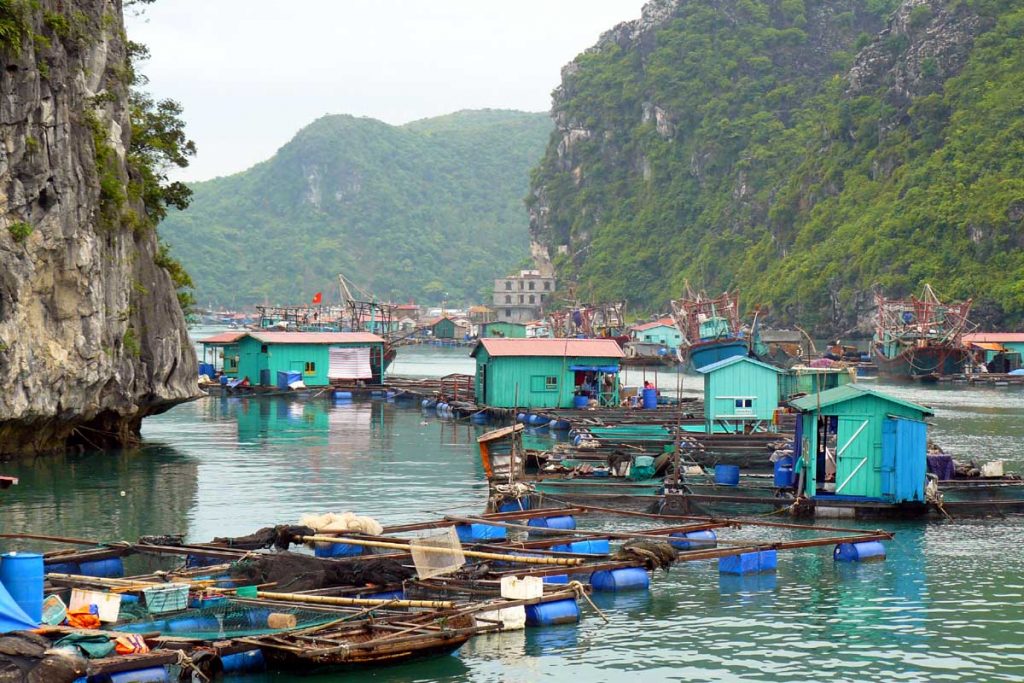 Having been voted as the most 15 beautiful ancient villages in the world by website , this fishing village earns a lot of respect from visitors all over the world because of their sense of responsibility when it comes to keeping their surroundings clean. Every day, locals roam around the village by local boats to collect garbage and floating wastes along the waters to reduce the risk of water pollution that could potentially harm their families and the rest of the community.
When thinking about Bai Tu Long Bay, the image that frequently crosses people's minds is the surreal breathtaking mountains rising from the emerald green water. But Ha Long Bay is not all about world-class caves and grottos. There are local people who go about their daily lives with an optimistic attitude. Visiting the village, tourists have a chance to experience the villagers' daily life as well as the traditional culture and customs of the fishermen, the often overlooked main characters of the World Heritage Area of Halong Bay. Observing the making of fish nets and fishing is good lesson for kids and an interesting experience for adults from other cultural backgrounds. Looking at the small boats driven by tiny oars going to school, the radiant faces of the children, and their rambunctious calling, one feels confident in a bright future for the fishing village.
In recent years, the locals at Cua Van village have been more engaged in the tourism industry in Ha Long Bay. Aside from fishing, many families also offer homestay and participate in environment awareness campaign. It's no wonder why Cua Van has become a tourist attraction and has been present in the itinerary of almost all tourist agencies.