Dark and Bright Cave
Dark & Bright Cave belongs to the poetic Lan Ha Bay which is located in Cat Ba national park. This beautiful site is indeed ideal for tourists to explore some underground caves by kayaking and melt their souls into nature. The grotto commences at water level signified by an arched entrance.  Behind this natural entrance is a tranquil round lake, surrounded by luxuriant trees with many orchids hangs their sweet-scented flowers. In the lake, many species of shrimp, fish, crab, cattle-fish and corals abound. It is known as one of the best place for kayaking activity, and you will discover Halong by yourself right here.
The Dark Cave is quite long with little natural light showing the mysterious beauty. The Bright Cave is the most beautiful cave in Lan Ha bay. It has daylight shines through to the other side.  The beauty of the site is the mingling all factors of nature; the mountain's size and form, the colour of the water and the clouds. It's perfect combination of lime-stone mountains and sea makes a unique site to visit.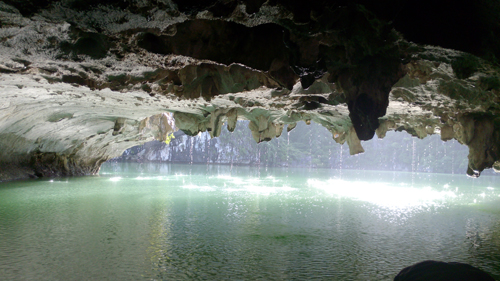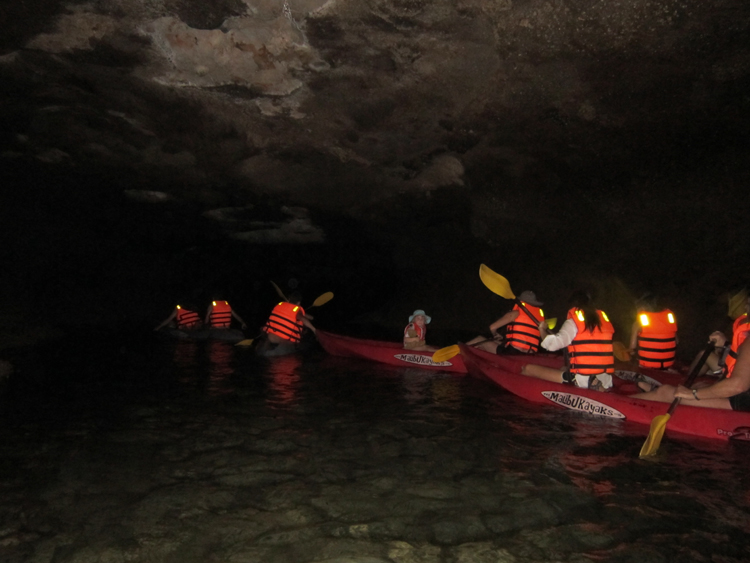 What highlights? None of cruises has taken tourists to Dark & Light Cave yet in the itinerary of Halong 2 days, 1 night as it geographically takes much more effort to there. Since 2014 November, Paradise Elegance, a pioneer has started adding this destination into the 2-day 1-night tour program in order to enrich tourist's experience with kayaking activity. This is honestly another   Paradise Elegance Cruise's highlight.